---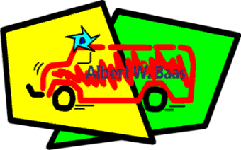 ---

Who is Albert Baas?

---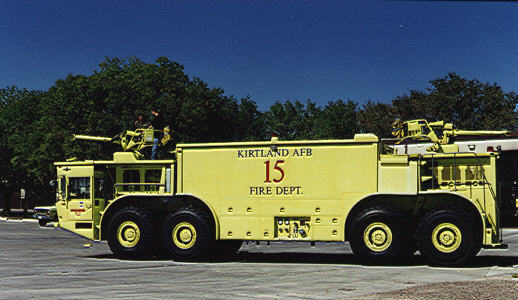 Albert Baas seen on top of this Oshkosh P15
Photo by my girlfriend Karin, oct 1997
---
I live in Heeten, the Netherlands. I lecture general- and analytical chemistry and laboratory safety at the Saxion Polytechnic Institute in Deventer, and I am a firebuff !!
I started fire buffing when I was 18 years old, but I followed fire trucks on the way to a fire on my bike when I was only 12 years old.
When I got a Canon A1 SLR camera on my 18th birthday I started going to the firehouses to make photographs of the fire trucks. At the moment I still use this Canon A1 camera with a 50 mm lens for photographing fire trucks. I have quite a collection of Dutch fire trucks photos.
On vacations a stop at the firehouses we pass is mandatory. I take any opportunity to talk to the firemen and take photographs of their fire apparatus, so I have photos of US, Canadian trucks too. More photo's on my photo album pages.
| | | |
| --- | --- | --- |
| | | |
| Amsterdam | Washington DC | Boeing |
I also started collecting fire apparatus sales literature like brochures, folders, design drawings, operators manuals, sales manuals etc. I have aproxemately 350 files of diffrent fire apparatus manufacturers at the moment.
In 1985 I bought a 1955 Magirus-Deutz fire truck from the Veenendaal fire department wich I restored in 1986/1987. In 1990 I bought my second fire truck from the Fokker Aircraft industries fire department. You can see pictures and facts of these fire trucks on my truck page
---
Albert Baas as moviestar
In 1989 I participated with my fire truck in the Dutch movie "Elcker" featuring Coen Flink.
A movie about a conflict between the Major of a small city and the fire chief.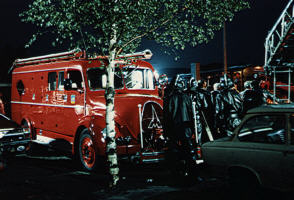 Waiting in front of my firetruck for "Roll camera's, ACTION!!"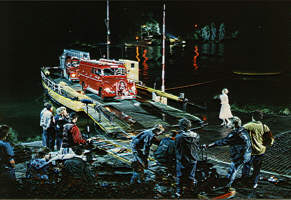 ACTION !
---
Some favorite personal links:
---
The two "Albert Baas logo's" were designed and made by John Reimering
Photo's © Albert Baas
Copyright: Albert Baas
Heeten, the Netherlands